Our Nails gives you a perfect, non-damaging manicure in seconds for a bit of the salon cost. Use our special nail glue to wear weeks straight or apply adhesive tabs for a few days show off — you decide. The best part of using adhesive tabs is that you can reuse your fake nails again and again. Can you do so with salon nails?
👉🏻 This set is made to order
All  nails are hand painted, and at times some minor improvements are permitted.
What's inside
— 10 nails of your size 
— 12 adhesive tabs
— Buffer
— Orangewood stick
— Alcohol Pad
— Storage gift box
Packaged with gift box
Easy To Remove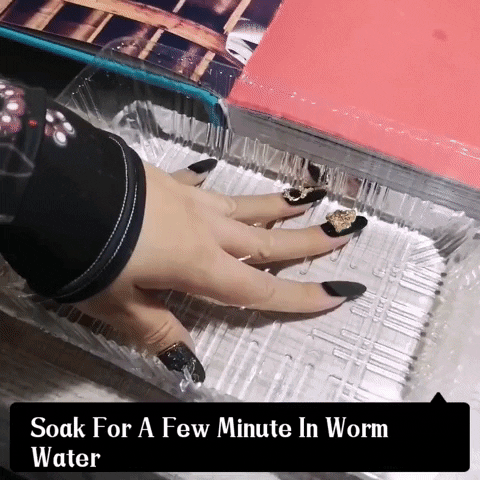 Customization
Want to make some changes? Easy as pie! Click on Request a custom order, and we will get in touch with you shortly to discuss ideas.
Vegan-Friendly 🌱 & Cruelty-Free 🐵