Mural Storage Box For Bathroon
Spring Sale Free Worldwide Shipping *
Sale Ends Once The Timer Hits Zero!
customers are viewing this product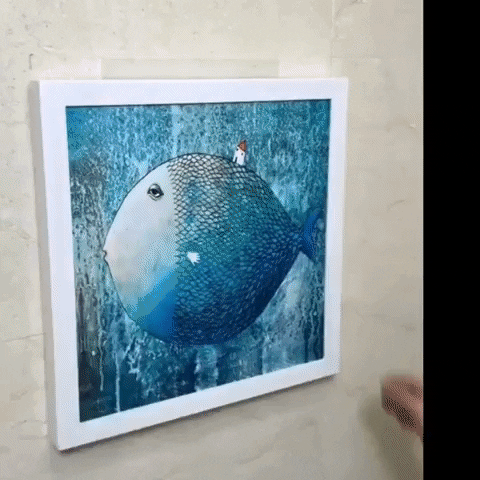 1.Deformable and foldable, Easy Open and Easy to Use
2.Make full use of bathroom space to turn flat bathroom into three-dimensional space
3.It's more convenient to put clothes and increase the capacity. 
4.Waterproof, moistureproof, strong waterproof, clothes will not get wet inside
5.Perforation-free installation and installation saves heart and won't destroy the wall
6.4-Layer Stereoscopic Exquisite Picture:Waterproof, non-toxic and exquisite
autiful

Steps:
1. Before installation, install two pairs of seamless patches in the two small holes on the side of the rear panel of the cabinet;
Tighten the nut from the inside of the rear panel of the cabinet body

2, remove the skin film on the back of the non-marking patch; press the folding cabinet directly on the wall to make the patch
 On the wall, lift the cabinet, loosen the nut on the back panel, and remove the folding cabinet to reveal a seamless patch on the wall.

3. Finally, reinstall the back of the cabinet onto the patch and retighten the nut. The folding installation is complete. Tip: When installing, please try to find someone to help upgrade the cabinet for easy installation.


specification:
Product material: ABS + PP resin
Product use: clothing storage / bathroom decoration murals
Product size: mural: 40x40cm / cabinet: 35x35x35cm
SHIPPING POLICY I JUST PLACED AN ORDER, WHEN WILL IT SHIP? Please allow 2 - 4 business days of processing and production time for your order to ship out. HOW LONG IS THE SHIPPING TIME? U.S orders will be shipped via USPS & FedEx and International Orders will be shipped depending on the fulfillment center the product is from. Average transit times to the USA: 5 - 12 Business days Average transit times to the UK: 5 - 10 Business days Average transit times to International: 8 - 20 Business days